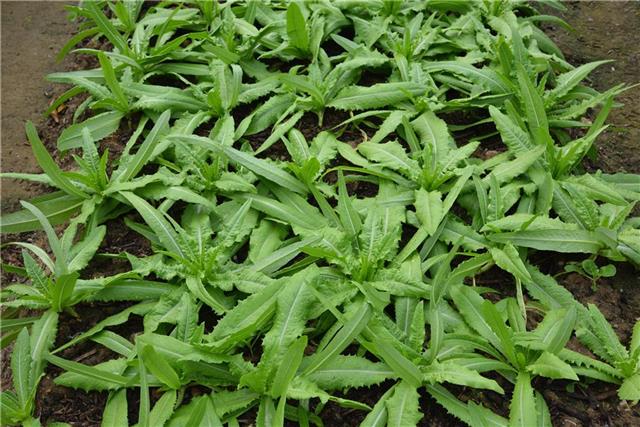 Date : 15/05/2020



Urban Greening in Macao

Land area

The land area of Macao has expanded substantially from 10.28 km2 in the 19th century to 32.9 km2 in 2019 (excluding the 1 km2 occupied by the Campus of University of Macau in Hengqin Island) through land reclamation along its coastline. The city is about one thirty-third the size of Hong Kong and one twenty-second of Singapore. Macao is made up of Macao Peninsula, Taipa Island, Coloane Island, Cotai Reclaimed Area, New Urban Zone A and the Macao Port on the Artificial Island for Zhuhai-Macao boundary crossing facilities of Hong Kong-Zhuhai-Macao Bridge. The northern region of Macao Peninsula is connected to Mainland China. To the south it is linked with Taipa by three sea-crossing bridges, namely the Governor Nobre de Carvalho Bridge, Amizade Bridge and Sai Van Bridge.

  

Population

The estimated resident population of Macao was 679,600 in 2019, with a density of 20,657 inhabitants per square kilometre. The northern area of Macao Peninsula is one of the most densely populated urban areas in the world.

Climate

Macao has a hot and humid climate, with significant temperature differences throughout the year. The temperatures go beyond 30°C from June to September, and drop to below 10°C during November to February, but the average temperatures rarely go below 14°C. Macao is likely to be affected by the tropical systems formed in the South China Sea and northwestern Pacific Ocean during the typhoon season every year.  

 

Green areas

According to the newly revised "Standard for Classification of Urban Green Area in Macao" (2015), the urban green area of Macao, which is mostly managed by the Department of Gardens and Green Areas of the Municipal Affairs Bureau (IAM), amounted to 10.8 km2 in 2015, accounting for about 35.6% of the total land area of Macao at that time, and the urban green area per capita was approximately 16.7 m2. The spatial distribution of green spaces in Macao is uneven, with 50% of them located in Coloane. They are further classified into parks/gardens, leisure areas/green belts, hill forests, greening along roads and re-forested areas in terms of management.

Parks, gardens and leisure areas in Macao

There are 43 parks and gardens across the city, mainly located in the northern, eastern and southern areas of Macao Peninsula, and four country parks on the outlying islands. Parks and gardens are places where people come together and enjoy their leisure time activities for a longer period of time. Their design focuses on greening and landscaping, as well as provision of appropriate ancillary facilities, such as areas for ball games, children's play equipment, libraries, swimming pools and electric cars for kids, which makes their management more complex and demanding. Although many of the parks and gardens were built long time ago, they are to the liking of modern visitors with plants arranged in various patterns and in layouts reflecting the characters of the parks and gardens. The variety of aromatic flowering plants used in their landscaping includes Prunus persica (Peach), Prunus mume (Japanese Apricot), Phyllostachys nigra (Black Bamboo), Eucharis grandiflora (Amazon Lily) and Rhododendron (Azalea). 

There are altogether 79 leisure areas citywide, mainly distributed along the streets and alleys of densely populated districts and in open spaces in between urban residential blocks of Macao Peninsula. With improvements made to the environments of urban blocks through enhanced greening and introducing leisure facilities, leisure areas are the popular places where people interact, enjoy some relaxing moments and pleasing greenery.

Forest conservation and management

Re-forested land accounts for nearly 70% of the total green area of Macao. In the 1970s, the hill forests in Macao were devastated by pest infestations, leading to a complete transformation of the forest areas. Back then, the greening departments of Macao worked with the relevant departments of Guangdong Province to carry out reforestation in four phases. This was followed by other reforestation work on the part of the local government. Some ten years later, the work has started to yield results as the re-forested land has become lush vibrant green. The trees planted by the previous generation are now offering shade for the current generation. In 1999, the Forestry Administration of Guangdong Province came to Macao and performed a benefit assessment for the reforestation which revealed encouraging outcomes. For instance, the soils of the mountains in Coloane used to be sandy loam dominated by sand particles, and the soil layer was thin and of poor fertility. Today, the soil quality has improved. Moreover, the reforestation has provided many intangible ecological values for water conservation, restored biodiversity, increase in negative ions and oxygen content in the air, dust absorption and bacteria elimination, and offers great potentials for ecotourism. However, during the passage of super typhoon "Hato" in 2017, the trees in the re-forested land suffered varying degrees of damages. With the continuous support of the Forestry Administration of Guangdong Province, IAM began forest restoration in the outlying islands in 2018 to re-instate ecological processes through replanting and replacing trees, creating ecological corridors characterised by high ecological benefits and unique landscapes. It carried forward high-quality forest restoration to significantly improve the ecosystems and landscape function of the hill forests of Macao.

For making further use of the re-forested areas, IAM has created a number of freshwater wetlands, in which it has achieved initial results. Of the 14 walking trails in the outlying islands, 12 of them are in Coloane, with some that are inter-connected to create a walking trail network.

Greening along roads

Macao is a densely populated city with limited land resources and very few arterial roads. It is difficult and challenging to add greenery into the meager spaces available along traffic roads. The old urban districts have no conditions for road greening, so it can only be done in the newly developed areas through advanced planning in their urban design. In Taipa and Cotai area, where new urban districts have been created, land has been reserved for greening purpose in road planning. But for the old downtown of Macao Peninsula, which is packed with building blocks coupled with narrow roads, there is hardly any room for greening. As a solution to the scarcity of space, IAM spares no effort in locating spaces for greening across the various districts of Macao, including the outlying islands. To this end, a variety of plants have been grown around the columns of footbridges and overpasses, and on the roofing of garbage disposal facilities. Climbing plants and shrubs are planted, where feasible, to embellish the urban landscape through vertical greening. When there is no way to enlarge the green space along roadsides, IAM enhances their conditions through improving soil quality, installing water irrigation system, replacing current vegetation with new varieties, and using different plants of complementary colours, such as Iresine herbstii (Beef Steak Plant), Duranta erecta (Golden Dewdrops), Ficus microcarpa (Golden Chinese Banyan), Casuarina nana Sieber ex Spreng. (River Oak), Zanthoxylum piperitum (Japanese Pepper), Furcraea foetida (Giant Cabuya), Schefflera arboricola 'Jacqueline' (Cream Dwarf Umbrella Tree), Schefflera actinophylla (Endl.) Harms (Octopus Tree) and Cordyline fruticose (Iron Plant), and flowering plants like Allamanda cathartica (Allamanda), Bougainvillea spectabilis (Brazil Bougainvillea), and aromatic plants like Osmanthus fragrans (Fragrant Olive). In addition, ornamental tree species, such as Terminalia neotaliala (Madagascar Almond Tree), Dracontomelon duperreanum (Indochina Dragonplum), Koelreuteria elegans (Flamegold Rain Tree), Garcinia subelliptica (Common Garcinia), Ficus benjamina 'Variegata' (Weeping Fig), Jacaranda mimosifolia (Jacaranda) and Crateva unilocularis (Spider Tree), are selected for street trees to create different street scenes in different districts.

       

Encouraging the populace to get involved in urban greening

The effectiveness of greening initiatives depends not only on the resources and manpower allocated by the government but also requires the coordination and involvement of the general public. For the idea to take root in people's minds, IAM organises "Macao Green Week" on a yearly basis and holds plant-themed exhibitions and activities regularly aside from making constant improvement to the green cityscape. It has introduced the "Incentive Scheme for Greening Macao" to encourage greening homes and school campuses, and promote greening and care for the nature across the population.

Productive greening contributes to better life quality, promotes tourism and benefits the local ecosystems. IAM will be as committed as ever to greening and encourage the public to play their part in jointly turning Macao into a greener and more livable city.