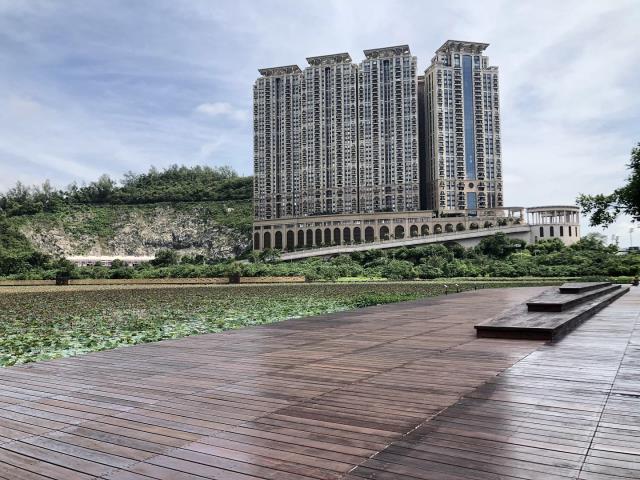 | | |
| --- | --- |
| Area : | Taipa |
| Address: | Estrada da Baía de Nossa Senhora da Esperança |
| Opening Hours: | The eastern and northern sections are accessible from 06:00-18:00 daily (the last opening time will be adjusted according to the sunset time for safety considerations), and the rest of the trail can be visited for free for 24 hours a day. |
| Tel: | 2888 0087 |
| Fee: | Free |
| Transportation: | Public Bus Information Station |
Introduction:
In addition to viewing the wetland from afar on the path next to the venue for flower exhibition, visitors in Avenida da Praia, Taipa can go to the ecological trail in person, which is the best choice to unveil the secrets of the wetland.
The format of the opening of the ecological trail in Avenida da Praia, Taipa depends on the ecological sensitivity of the different sections, and the management methods of the different sections vary accordingly. The northern section of the ecological trail is connected to the five existing ecological ponds and a barrier-free passage is available. The eastern section of the ecological trail weaves through the important aquatic bird habitat in the Wetland in Avenida da Praia, Taipa. To ensure that the activities of visitors will not cause disturbance to the aquatic birds, a bird-watching screen of about 200 metres is installed on the ecological trail. Three bird-watching houses are also set up to make it convenient for visitors to appreciate the birds, learn about the wild birds of Macao and learn how to co-exist peacefully with wild animals. An entrance to the barrier-free passage is also available in the southern section of the ecological trail. Three lotus viewing platforms and a large leisure platform are also installed on the trail, so that visitors can experience the feeling of being in a lotus pond and look back at the unique scenery of Avenida da Praia, Taipa.
To safeguard the balance between the ecological conservation and the public's need for leisure space, the eastern and northern sections of the Ecological Trail in Avenida da Praia, Taipa is open for visits in certain periods of time. Interested members of the public can enter the trail from 6:00 a.m. to 6:00 p.m. every day (the closing time is adjusted depending on the time of sunset for safety considerations), and crowd control measures will be adopted depending on the on-site conditions.