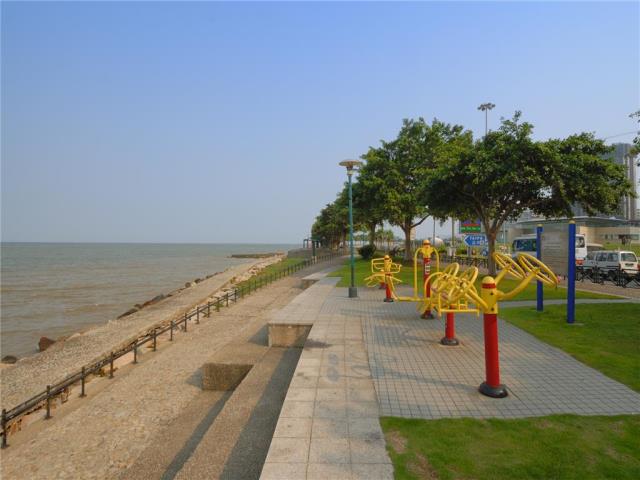 | | |
| --- | --- |
| Area : | Macau |
| Address: | Marginal da Avenida da Ponte da Amizade, Macau |
| Opening Hours: | Whole Day |
| Tel: | 2833 7676 |
| Fee: | Free |
| Transportation: | Public Bus Information Station |
| Facilities: | fitness facilities |
Introduction:
The site of the park was originally a new road built on reclaimed land along the coastline in the northern district of Macao to facilitate direct access from Macao International Airport to Border Gate. Years later, the road was transformed into the Marginal da Areia Preta Park by the design of architect Francisco Caldeira Cabral. Its construction was completed in June 1998 and it was officially inaugurated on 14 March 1999.
 
It is a long green belt of approximately 1,000 metres in length lying along Avenida da Ponte da Amizade and varies between 15 metres and 20 metres in width. A stretch of trees is planted along the coastline, with benches dotting the expansive lawns of the park for visitors to take a rest while enjoying the surrounding seascape. Visitors can also go for a stroll, fish and jog along the embankment. Many residents like to get together in its small square and enjoy their leisure time. The monument "Oriental Pearl" designed by José Rodrigues, which is located at Rotunda da Amizade, can be seen from the central area of the park. It has 8 "pearls" of different sizes "rising" from a fountain, which offers a captivating view with illumination at night.
 
One of the footbridges built inside the park leads to Areia Preta Urban Park in Avenida 1o de Maio and one leads to Reservatório Park in Estrada do Reservatório.