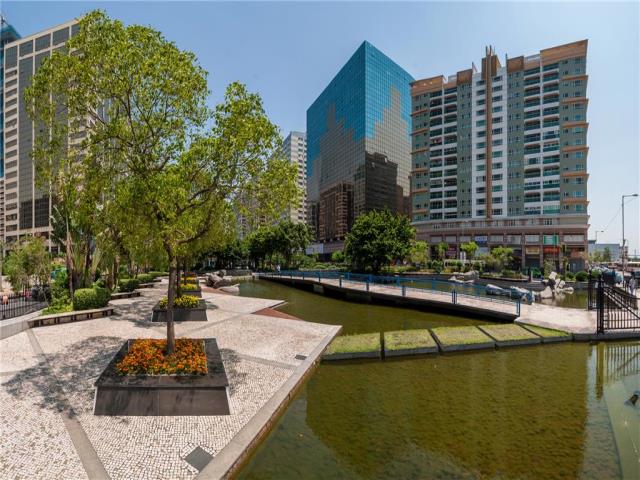 | | |
| --- | --- |
| Area : | Macau |
| Address: | Alameda Dr. Carlos D'Assumpção de Macau |
| Opening Hours: | Whole day |
| Tel: | 2833 7676 |
| Fee: | Free |
| Transportation: | Public Bus Information Station |
| Facilities: | children's play facilities, fitness facilities, snack kiosk |
Introduction:
Built in 1996 in honour of Dr. Carlos d'Assumpção (1929-1992), a famous Macanese figure of Macao in the past, the park is located beside Garden of Commander Ho Yin. Both of them are designed by landscape designer Francisco Caldeira Cabral, hence sharing similar ambience imbued with Portuguese features incorporated into their layout. These two parks in Alameda Dr. Carlos d'Assumpção form a cross-shaped green space with the Arts Garden and connect NAPE area with that of ZAPE.
Dr. Carlos d' Assumpção Park is designed as a long boulevard paved with Portuguese cobblestones and flanked by shade plants like Apostle's Flower (Neomarica gracilis). Along its sides are tall trees and shrubbery, pergolas with their roofs covered by creepers like Fire-cracker Vine (Pyrostegia venusta) and Chinese Wisteria (Wisteria sinensis), and dotted with leisure areas equipped with benches. There is a children's playground and fitness equipment to its north and a pond with small bridges to its south. Visitors can use the recreation facilities in the park and enjoy the seascape in the far distance.
Its southern end faces a towering statue of Kun Iam (Goddess of Mercy) and the two-level Kun Iam Ecumenical Centre standing along the seafront. They were inaugurated in March 1999 and the local Chinese community called the statue as the "Occidental Kun Iam". The basement level of the centre has a small auditorium and its ground level has souvenirs for sale to visitors, who can go outside to take pictures and have a great view of the surrounding seascape at its spacious outdoor terrace.