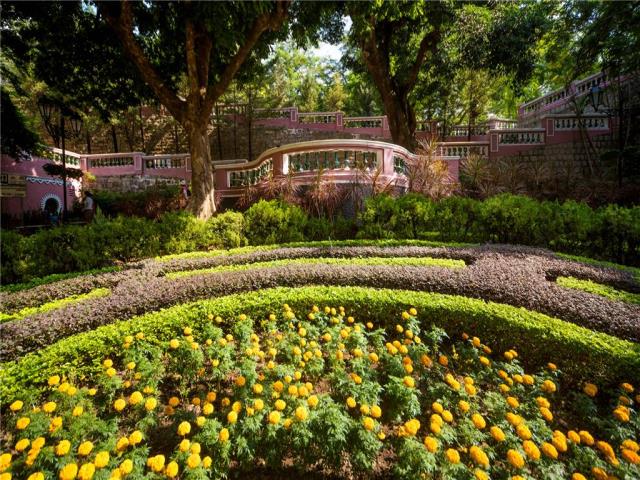 | | |
| --- | --- |
| Area : | Macau |
| Address: | Avenida da Praia Grande e Rua Nova à Guia, Macau |
| Opening Hours: | Whole Day |
| Tel: | 2833 7676 |
| Fee: | Free |
| Transportation: | Public Bus Information Station |
| Facilities: | children's play facilities, fitness facilities, public toilet |
Introduction:
The S. Francisco Garden is the first public garden of Macao and is steep in history. It used to spread across the site of the S. Francisco Convent built by the Spanish Franciscan friars from Castile on 2 February 1580, hence its Chinese name meaning "Garden of the Castilians". The Spanish Franciscan friars were later replaced by the friars of the Franciscan Order in Portugal. When the Portuguese religious orders were being banned in 1834, the Macao government took possession of the convent and its assets.
 
The convent was demolished in 1861 and the S. Francisco Barracks were constructed on its site. The green areas of the convent were transformed into a three-tiered public garden, designed and overseen by Matias Soares. The garden extended from Avenida da Praia Grande all the way up to Rua Nova a Guia. It used to be enclosed with walls and balustrades and closed to the public at night. It was the gathering place for members of the high society in the old days where they had lively chats and leisure walks while admiring the seascape in the distance. In the evenings, musical performances would be staged on the bandstand in the garden for their enjoyment.
 
In 1870, Clube Militar of Macao was constructed adjacent to S. Francisco Garden. It is a structure of elegant and unique design that blends in harmoniously with its neighbouring garden. It remains an architectural landmark of Avenida da Praia Grande all these years.