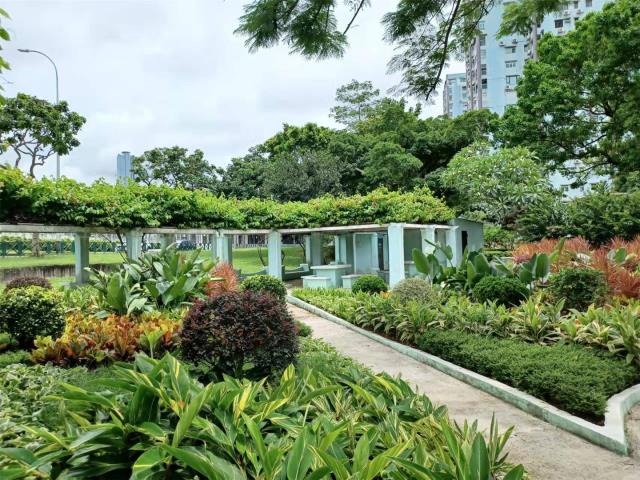 | | |
| --- | --- |
| Area : | Taipa |
| Address: | Near Estrada Governador Albano de Oliveira |
| Area: | About 1,566 m2 |
| Opening Hours: | Whole Day |
| Tel: | 2833 7676 |
| Fee: | Free |
| Transportation: | Public Bus Information Station |
Introduction:
Completed in 1955, this garden is located next to Monument Garden, the headquarters of the Scout Association of Macau and the Taipa office of the Macao Customs Service. The Portuguese architectural style permeate every pillar and beam, even the planters at the edge of the garden. The garden was once the only pier between Taipa and Macao. Ferry traffic between Macao and Taipa declined after the completion of the Macao-Taipa Bridge and the pier was transformed into the present garden, hence its name "Cais Garden" ("Cais" means pier in Portuguese).
The garden has a wide variety of plants, including herbs, seasonal flowers, shrubs, trees and vines. In summer, the Rangoon creeper blossoms on the awning. In the middle of the garden, there is a towering royal poinciana and crape myrtle trees, bringing a variety of flowers to the area in early summer.
Looking up at the headquarters of the Scout Association of Macau, one will find several cannons that were used to defend Macao against invaders during the Portuguese colonial era as the first line of defence in Taipa.
The garden has the unique advantage of being a quiet yet exuberant place. One will not feel the stress of city living in the serene park, whilst the Macau Jockey Club and the new urban zone are just a short walk away. It is indeed a great place for city dwellers who want to escape the hustle and bustle for a short while.