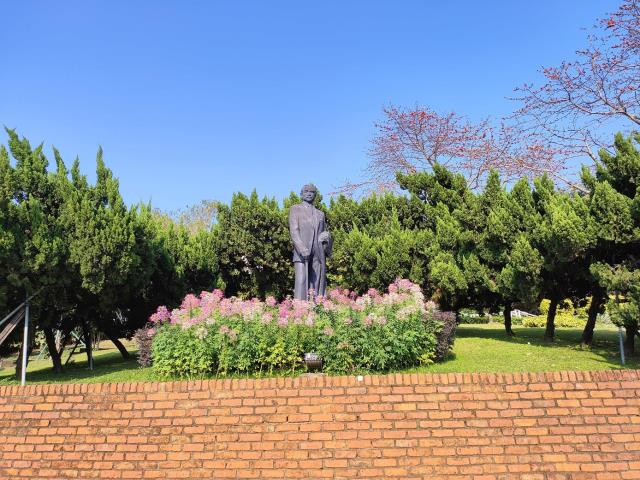 | | |
| --- | --- |
| Area : | Macau |
| Address: | Avenida do Comendador Ho Yin, Macau |
| Opening Hours: | Whole day |
| Tel: | 2833 7676 |
| Fee: | Free |
| Transportation: | Public Bus Information Station |
| Facilities: | library, swimming pool, barbeque zone, children's play facilities, fitness facilities, kite flying zone, sport court, public toilet. |
Introduction:
The site of the park was the landfill of the "Canal dos Patos" prior to 1983 and was later transformed into one of the most popular parks in the densely populated northern district of the city. It was also the first pilot green space in Macao with built-in eco-friendly facilities. The park is a blend of Chinese and Western landscaping features and its extensive lawns are wave-like to tailor to its undulating landform. The assorted facilities include a football field, tennis court, library, swimming pool, barbecue area, performance area, a children's playground and adult fitness equipment, etc.
The park is named after Dr. Sun Yat Sen with a sculpture of him erected to mark his sojourn and career in Macao. At its entrance is a waterfall plaza. Beyond the plaza are an artificial lake and a zigzag bridge. The library facing the bridge was completed in 1996 and relocated to the lakeside in 2013 after reconstruction. The picnic and barbecue area and swimming pool are nearby the library.
On the other side of the artificial lake accessible by crossing the zigzag bridge, an extensive lawn is dotted with many footpaths interlinking the fitness trails that run through the entire park. Another attraction of the park is a bronze sculpture called "Forever Handshake" by Mr. Lau Kuai Peng that was inaugurated in 1997 and is symbolic of the friendship between China and Portugal. There is a 500-metre long corridor at the centre of the park, with beautiful vines fully covering its arched roof. Beyond the corridor are the leisure area, children's playground and multipurpose sports court.
It is the largest multipurpose park in the northern district of Macao, and its sports facilities and performance and activity areas are very popular among the public. Many government departments and private associations often hold cultural and recreational activities here.