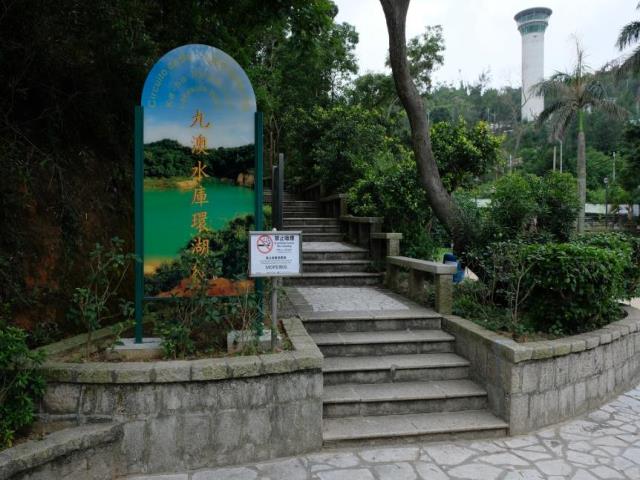 Area :
Coloane
Address:
Entrance: Estrada de Nossa Senhora de Ká Hó, Coloane
Exit: Estrada de Nossa Senhora de Ká Hó, Coloane
Length: 1,550 metres
Opening Hours:
Suspension of Use of Natural Park Facilities Due to Capacity Expansion Works on Ká Hó Reservoir
Tel:
2888 0087
Fee:
Free
Transportation:
Public Bus Information Station
Introduction:
Ká Hó Reservoir Lakeside Trail-This trail, situated in Ká Hó Reservoir Natural Park, has been opened to the public since 2003. It is about 1550 metres long, encircling the Ká Hó Reservoir, and features a leveled and wide trail surface. Along the trail one can see green hills and clear water, as well as wild birds and flowers. As such, the trail is most suitable for a family stroll. The Outdoor Experience Camp and Freshwater-wetland Ecological Zone, which are located in this park, offer a good place for nature education and leisure activities during holidays.

Suspension of Use of Natural Park Facilities Due to Capacity Expansion Works on Ká Hó Reservoir
In order to strengthen the sustainable development of city water supply in Macao, improve the water supply system and expand the storage capacity of freshwater resources in Macao, the Infrastructure Development Office conducts the above-mentioned works. To facilitate the capacity expansion and construction works on the Ká Hó Reservoir, facilities in the Ká Hó Reservoir Natural Park of the Municipal Affairs Bureau (IAM), including the Lakeside Walk, Outdoor Experience Camp, Freshwater Wetland, etc., are closed to the public from 17 September of 2019 until completion of the works. IAM urges residents to plan the itinerary before going on outings and consider visiting the nearby Hac Sá Reservoir Natural Park.